Industrial Dehumidifying Dryer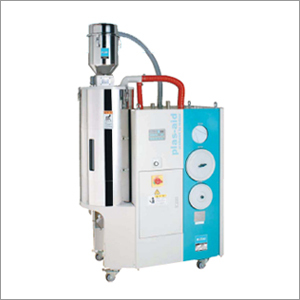 Industrial Dehumidifying Dryer
Under the supervision of a dexterous employees, our firm has been able to offer Dehumidifying Dryer. It is manufactured utilizing high-quality components and implementing cutting edge technology. We conduct different quality tests on this dryer under the supervision of experienced employees so that its optimum quality can be assured. Owing to its trouble-free working, low maintenance and extended working life, offered Dehumidifying Dryer is widely used in pharmaceutical, chemical and petrochemical industries.

Summary:

MJ3 provides stable low-dew point dry air of -40°C and a suction loader on a single platform.
This floor top device puts its priority on maintenance. As there is no need to replace the adsorbent material, performance is being maintained like that of first usage.

Features:
Honeycomb Rotor
MJ3 used Matsuis reputed honeycomb rotor. Dew point of -40°C creates the best molding environment.

Energy Saving
Dual-hopper structure enhances thermal insulation and achieves higher energy saving rate.

Compact Structure
With dryer and loader Integrated into a simplified structural design, the size of MJ3 has been drastically reduced.
Standard Specifications:

Model

Unit

MJ3-10

MJ3-15
MJ3-25
MJ3-50
MJ3-75
MJ3-100
MJ3-150
MJ3-200
MJ3-300
Allowable working temp.

ºC

80~160

Dew point

ºC
-40

Laid volume

kg

10

15

25

50

75

100

150

200

300

L

17

28

44

90

125

170

250

350

500